While security and privacy are certainly the top two functions of fencing, design and creativity should never take a back seat. With all the fencing choices available, no property needs to sacrifice looks for security.
Our residential and commercial fencing options include:
ORNAMENTAL ALUMINUM FENCING

Supreme quality. Timeless design. The perfect accent. We carry a wide selection of high-quality ornamental aluminum fence, gate and railing styles. Our complete line of low-maintenance aluminum fencing products brings the traditional look of wrought-iron fence to residential, commercial and industrial applications.
VINYL FENCING

Made in the USA our high quality PVC vinyl fencing products offer over 60 standard styles that can be mixed and matched in 35 colors and 5 authentic wood grain choices. Not only that, our fencing is made from 100% Pure Virgin Vinyl, it's F964-13 compliant, VMA Certified, Miami-Dade 75MPH Certified up to 8′ high and has the industry leading standard for color retention.
WOOD FENCING

Hand crafted in the USA, our cedar fencing options offer high quality and strength in fencing and gate systems. If you've shied away from wood fencing in the past because you thought you needed a more durable security option, don't hesitate to rethink this timeless fencing solution. Today's wood fence materials are designed to withstand decades of rough weather so you can enjoy the comfort and beauty offered by your brand-new wood fence or gate for years to come.
CHAIN LINK FENCING

If you're looking for an affordable, secure fencing material for your backyard, driveway, pool or other outdoor space, chain link fencing from Glastonbury Fence is a great option. Chain link fencing offers a level of security and visibility not every fence type can deliver. Featuring steel links, posts and fittings, our chain link fencing is designed with our customers' safety in mind. What's more, many chain link fences now come in a variety of colors designed to blend into the environment, so you can get the look you want with the durability you deserve.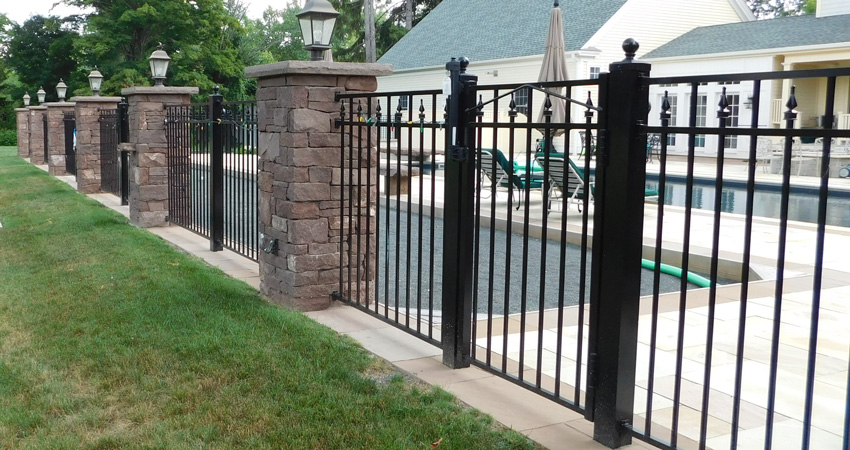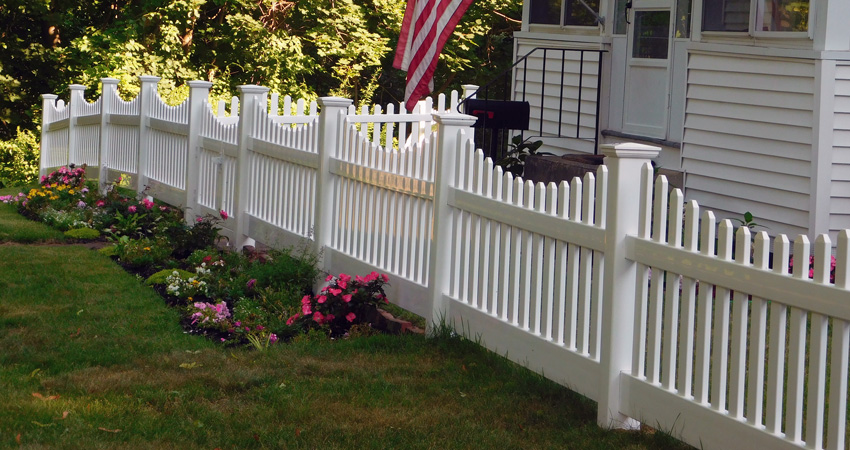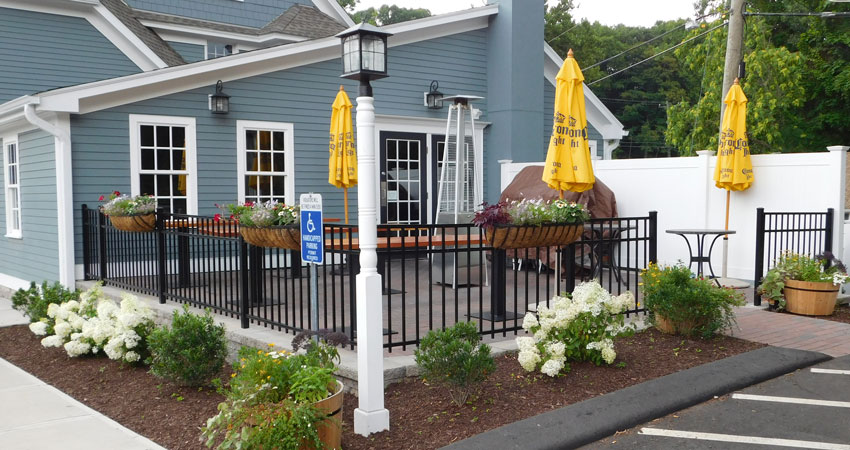 DOWNLOAD OUR VINYL FENCING DESIGN APP
Looking to add a beautiful fence to your backyard? Want to see some color and woodgrain ideas? You literally have millions of combinations of fence colors and style options - take your ideas for a test drive here!
Key Benefits of Our Services
No matter what type of fence you select, we offer best-in-class construction, quality materials and close attention to detail. Service after installation has been, and always will be, standard. We strive to exceed your expectations because satisfied customers are our best form of advertising. Our fencing options offer:
  Privacy
  Containment
  Security
  Noise reduction
  Beautification, design element