There's a relationship between your home and landscape, as the house exists in reference to its surroundings. The very best house/landscape relationships are thought through before either is designed or built. Where possible, especially if you're building a custom home, we help develop landscape plans that will compliment your new home.
THE CREATIVE DESIGN PROCESS

It is never too early to start the design process. Our designers have the experience and vision to properly contour your property. This is important to minimize slopes, enable proper drainage, add privacy and highlight outdoor entertaining areas. A design does more than focus on plantings - it must be also be functional and in-scale with your home.
35+ YEARS OF EXPERIENCE

Working closely with well-established builders in Glastonbury - and other surrounding towns - Thompson Landscape has been involved with hundreds of new construction landscape projects.
EXCAVATING EXISTING PROPERTIES

We also specialize in rejuvenating old walkways, stairs and patios to make them safe and restore their appearance.
OUR RESIDENTIAL AND COMMERCIAL SERVICES INCLUDE:

Site development
Excavation - bulldozer, backhoe, skidsteer services
Drainage solutions
Erosion control
Trenching
Tree removal, stump grinding
Tank removal/installation
Lot clearing
Slope remediation
Topsoil
Finish grading
Driveways, patios, retaining walls and walkways
Bushes, planting beds and trees
Fence design and installation
Landscape design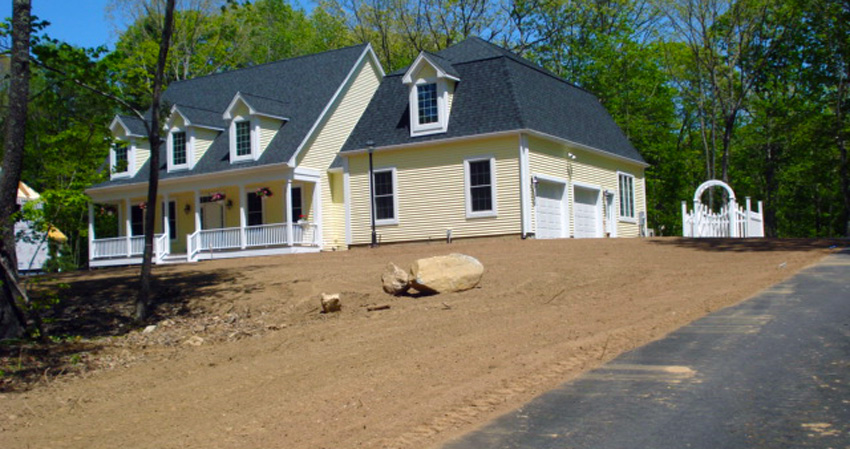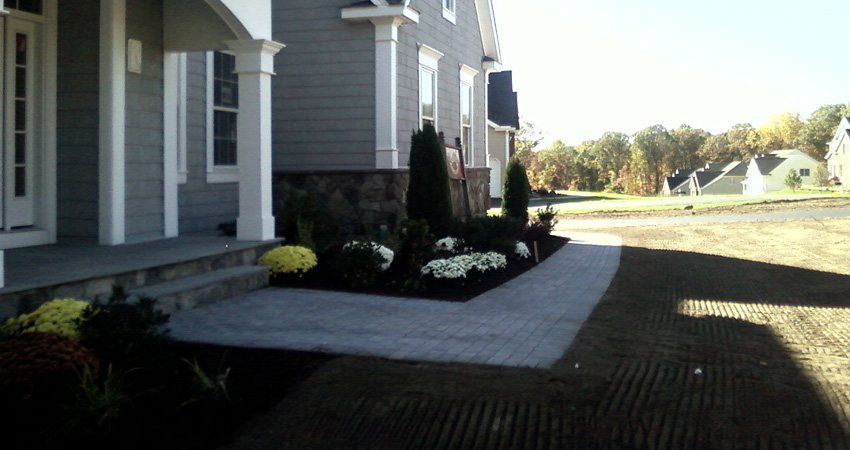 Key Benefits of Our Services
With new construction landscape projects you start with a blank canvas. With the use of our computer-aided design (CAD) plans - here's your chance to get it right the first time!
  Create year-round color and texture - foundation plantings with evergreens, flowering shrubs, ornamental grasses and flowering perennials
  Avoid drainage issues
  Create curb appeal that will improve with age
  Create focal points