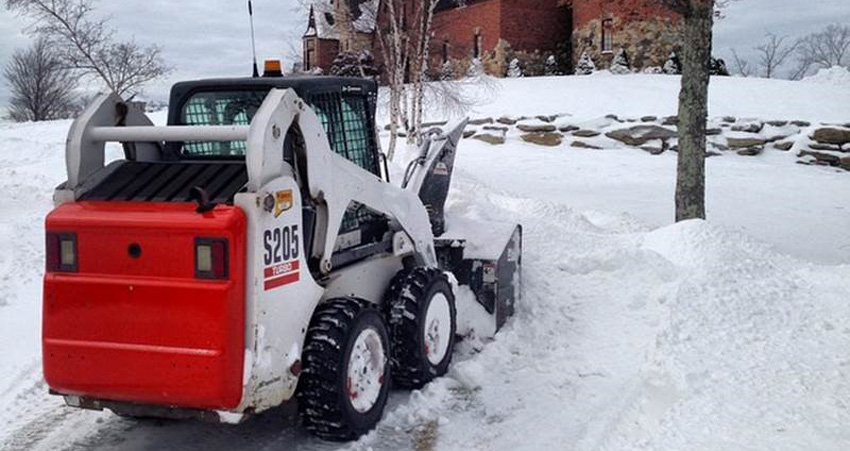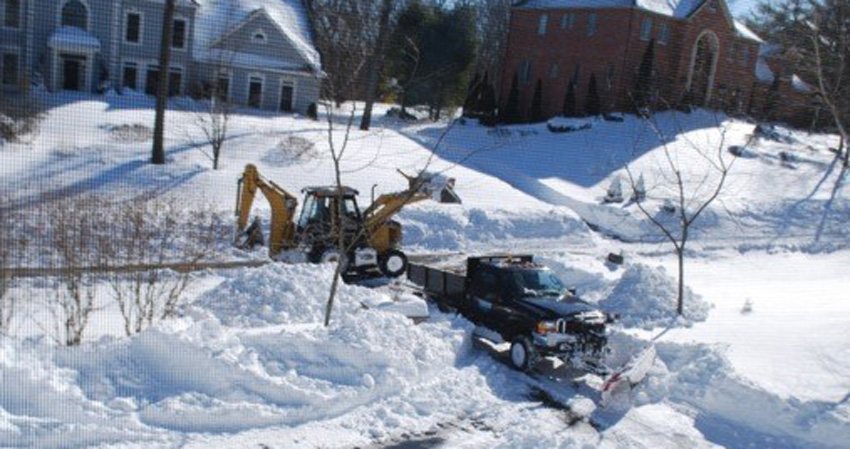 As an area leader in snow management, our team is on call 24/7 during snowstorms. We are always quick to respond to winter weather - regardless of whether it's a forecasted or surprise storm. From sidewalk clearing to cleaning out entire parking lots, our services focus on the safety of our residential and commercial customers.
We offer a variety of services and equipment sizes to provide the best possible solution for each client's unique needs. From a simple application of sidewalk ice melt to clearing a sizeable parking lot, we can provide the equipment and skilled teams to handle the demanding challenges of winter weather here in New England.
RESIDENTIAL & COMMERCIAL SNOW & ICE REMOVAL SERVICES INCLUDE:

Snow plowing

Snow removal

Lot clearing

Sanding, salting, deicing

Ice control/removal

Sidewalks, walkways, stairs clearing

Rooftop, drainage clearing

Key Benefits of Our Services
When winter weather hits, customer safety is our primary concern. Our fully maintained fleet of trucks, loaders, skidsteers and snowblowers ensure your property will remain accessible and safe during all of winter's worst conditions.
  We have the proper staff and equipment to handle snow and ice removal safely, quickly and effectively
  We help to reduce risk and liability related to accidents, lawsuits
  We provide peace of mind in knowing removal will be automatically handled in a prompt and professional manner
You'll have security in knowing removal will be handled without property damage
  We can help reduce or prevent injuries to family or staff during heavy snow and ice